Important Factors to Look For in a Water Restoration Contractor
Before hiring a Water Restoration Contractor, it is important to look at their portfolio and references. It would be best if you also looked for red flags, like requiring a large deposit from the customer. This may indicate that the contractor isn't reputable or has bad credit. A stable company usually doesn't require a large deposit. It also has a stable cash flow position. In addition, you should read the contract thoroughly to avoid clauses that are unfair to you. These clauses may impact the payment schedule and materials purchased.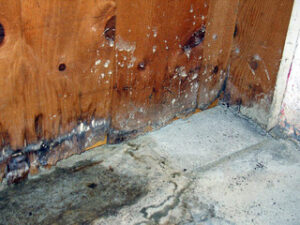 Remodeling Contractor will ensure your home is as safe as it was before the flooding. After exposure to water, drywall can sag or become unstable. Additionally, floodwater can cause cupping and buckling of wood floors. You will need to dry them thoroughly and reshape them. Your water damage restoration contractor will be able to tell you how much needs to be replaced and how much can be salvaged. A water restoration contractor can also oversee repairs to wood floors and other damaged areas.
Another important factor in a Water Restoration Contractor is whether the company is IICRC certified. The IICRC is a professional association that sets standards for the service industry. This certification enables contractors to use specialized water extraction and dehumidification equipment and safely perform remediation. The IICRC also has standards for the types of equipment used for water restoration, so you can rest assured that the company you choose is equipped to do the work safely.
Lastly, you should check for insurance coverage. Insurance coverage is crucial because it protects you from any financial liability you may incur due to work done on your property. If the company is insured, it will cover the costs of restoring your property if anything happens to it. Water restoration contractors with insurance coverage will have no problem restoring your property. But it is important to remember that this is separate from liability insurance.
It is important to ensure that your contractor carries the necessary insurance coverage to avoid any liabilities for any damages or cleanup costs. It is also important to check the contractor's pollution insurance coverage. You should check whether the contractor covers transportation, site, and non-owned disposal sites. The contractor should also have a comprehensive health and safety plan.
Water damage can be devastating and costly. If left untreated, it can lead to mold growth and the closure of your business. Getting professional help immediately can prevent these problems and ensure your property is restored to its original condition. Ultimately, a Water Restoration Contractor will restore your home or business back to its pre-loss condition. You may pay a huge bill if you don't hire a water restoration company to restore your home or business.
Mold grows on anything that has been left wet or cold. It can grow in a matter of hours. The smell of mold can be quite unpleasant, especially if you leave the items out in the cold. It's best to hire a water restoration company to ensure that your property is clean and safe. A water damage restoration company can also help you prevent mold growth.
A water restoration contractor will have the right equipment to make sure your home is completely dry. They will also know how to get rid of the excess water before it causes more damage. They will use water-removal equipment that can remove a large volume of water. The equipment includes high-powered pumps and vacuums. Using these tools can prevent the growth of mold and mildew.
Water restoration is a process that includes three phases. Mitigation is the first stage, which helps prevent further damage to your home. The second phase, restoration, focuses on restoring the home to its pre-loss condition. Mitigation services remove your belongings from the water source, while restoration deals with the damage. Whether it's a damaged building, mold, or other problems, restoration specialists are there to help you.