Home Remodeling Can Make Your Home More Appealing to Buyers
Are you looking for a way to refresh your home? Whether you want to add a room or change your decor, Home Remodeling Lexington KY can give you the perfect look.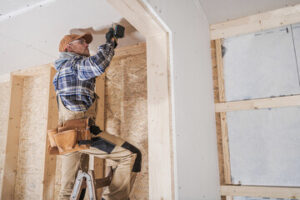 While finding contractors and materials this year may be difficult, it's still worth the work for a few reasons: 1. It can save you money.
Increase Your Home's Resale Value
Home upgrades like a kitchen remodel or a bathroom upgrade can make your home more appealing to buyers, which can help you sell your home faster and for more money. And that's not even counting the fact that they can improve your quality of life while you're still living in your house.
It's important to remember, however, that not all remodeling projects will pay for themselves when it comes time to sell your home. The return on investment varies by project type and geographic location. To get a better sense of what you'll be able to recoup, visit Remodeling Magazine's Cost vs. Value Report.
The most obvious benefit of a full home remodel is that it will increase your home's resale value. Adding sleek surfaces and modern appliances can instantly boost your home's appeal, and bathrooms are often a major selling point. According to the National Association of Realtors, homeowners can recoup 57% of the costs of a full bathroom renovation when they sell their homes.
In addition, the right upgrades can also make your home more energy efficient. For example, upgrading to newer windows and doors can reduce your heating and cooling bills significantly. And, if you add insulation to your walls, you can cut down on your electricity bills by improving your home's energy efficiency.
Another benefit of home improvement is that it can improve your neighborhood's overall look and feel. Whether you're making over your backyard to attract wildlife or updating your front yard to boost curb appeal, improving your home's exterior can make your entire neighborhood more attractive. This can have a positive impact on your neighbors and their property values, as well.
Increase Your Home's Energy Efficiency
Home Remodeling can help make your house more energy efficient. This will allow you to save on your utility bills and reduce your environmental impact. Additionally, it will increase your comfort and improve your quality of life.
Home remodeling is the process of making changes to your home's structure, systems and decor. It can include anything from installing new fixtures to adding an addition. One of the most common home improvements is replacing inefficient appliances with energy-efficient ones. These upgrades can significantly lower your energy costs and save you money over time.
Aside from making your home more energy efficient, remodeling can also give you extra living space. This can be a great benefit if you have a growing family or need more storage space. A home remodel can also increase the functionality of your space, such as by moving a room's location or installing a walk-in closet.
Many Northern Virginia homeowners use their renovations as an opportunity to replace natural gas and propane HVAC and appliances with electric alternatives. This not only reduces their dependence on Dominion Energy but also cuts back on damaging greenhouse gases that contribute to climate change.
When done by a qualified home remodel contractor, an energy efficiency upgrade can drastically cut down on your utility bills. It's important to work with your contractor to develop an energy-saving plan that works with your budget and project timeline.
An energy-efficient upgrade can be as simple as replacing your windows with newer, more efficient models or as complicated as a whole-home insulation installation. No matter the scale of your project, you can rest assured that a professional home remodel contractor will help you save on your utility costs and make your home more comfortable in the process.
Increase Your Home's Comfort
Your home is where you and your family spend a lot of time, so it's important that it is comfortable. A remodel can increase your comfort by transforming your home into something that perfectly matches your needs and tastes.
If you're tired of dealing with old appliances, leaky roofs, or drafty windows, a home remodel can help. These updates can also save you money on your energy bills. You can add insulation, replace old windows and doors with more efficient models, and install new energy-efficient heating and cooling systems.
A remodel can also be a great opportunity to improve the functionality of your home. For example, you could add an extra bathroom or kitchen if you don't have enough room. You could also turn a spare bedroom into a home office or gym. This will give you more space to relax and entertain guests.
Home Remodeling can also be a good way to improve the health of your family. Many older homes have ventilation and moisture problems that can cause respiratory issues. Mold, mildew, and dust mites can lead to a variety of health problems, including shortness of breath, a runny nose, coughing, itchy or watery eyes, and sinusitis. A home remodel can improve these issues by replacing old materials with new ones that use best construction practices to keep humidity in check.
A home remodel can be a big project, but it's an investment that will pay off in the long run. It will increase your home's resale value, make it more comfortable for you and your family, and even save you money on your energy bills. It's important to choose a professional home remodeling company that will take pride in their work and make sure you are satisfied with the results.
Improve Your Home's Layout
Home Remodeling gives you the opportunity to customize your living space. Whether it's adding a home theatre or upgrading your kitchen, you can choose from a wide range of styles to suit your tastes. You can also make your home more energy efficient by installing new windows or insulating the walls. These minor improvements can significantly reduce your electricity bills and save you money in the long run.
A major difference between remodeling and renovating is that a remodel completely transforms an area's layout, structure, and style. For example, tearing down a wall to reconfigure a kitchen's layout would be considered a remodel, while simply moving the refrigerator and changing the paint color in a room would be considered a renovation.
Having the right layout can make your home more functional and improve its flow. A home remodel can help create a more open floor plan and rework the layout of rooms to match your family's needs. For instance, if you often entertain guests, consider creating a separate guest bedroom with its own bathroom. This can allow you to relax with friends and entertain without worrying about interrupting your regular routine.
Adding a mudroom or foyer is another way to increase the functionality of your home. This can help you keep your house clean and organized by providing a place to store coats, shoes, and other belongings. It can even improve your health by reducing the amount of time you spend carrying heavy items up and down the stairs. Additionally, a mudroom can provide an ideal location to set down your keys and wallet when you arrive home, which can help prevent them from getting lost or stolen.
Increase Your Home's Value
Home Remodeling can significantly increase your home's value. This is especially true for projects that improve your home's functionality or make it more attractive to potential buyers. For example, a wood deck or window replacement can add to your home's curb appeal and increase its value, while kitchen and bathroom remodeling projects are often able to recoup their costs when you sell the house.
However, it's important to remember that not all home improvement projects will have the same return on investment. For this reason, it's crucial to focus on remodeling projects that will make the most sense for your household and its long-term goals. This means selecting upgrades that are both functional and beautiful to improve your home's comfort and livability without adding too much cost.
Another way that a home remodel can increase your home's value is by making it easier to sell. Homeowners who invest in a home renovation project with future resale value in mind will often find that they are able to sell their homes faster and for more money than homeowners who don't consider the resale value of their projects.
In the past, many homeowners have found that home remodeling has helped them to feel more comfortable in their homes. As a result, they are more likely to stay in their homes and enjoy the lifestyle that comes with homeownership. This makes home remodeling an excellent option for those who want to enjoy their homes without having to worry about the upkeep and expense of moving. By hiring an experienced home remodeling contractor, you can get the most out of your home while also ensuring that it will be attractive to potential buyers in the future.