Choosing Siding Companies
Whether you are considering siding installation on your home or need a new roof, you have a few different options. Some siding companies are relatively new, while others are seasoned veterans. The best choice is a company with at least 10 years of experience. Then, you can feel confident in the work that they do.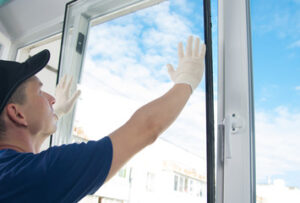 Hiring Siding Companies is an important step in any home remodeling project. Whether you're building a new home from scratch or renovating an old one, you'll need to choose a contractor with the appropriate skills for the project. Choosing the right contractor can make the difference between a successful remodel and an expensive nightmare. Before choosing a contractor, screen for credentials, experience, and material expertise. Also, make sure he or she has the appropriate licenses and permits for the job.
A home exterior contractor will usually have specific licenses and permits for certain projects. Check to see that they have valid liability insurance and workman's compensation insurance. They should also have a full materials list and copies of any subcontractor payments. Finally, check for references and read customer reviews online. This will ensure that you're working with the best home exterior contractor for your needs.
When hiring a home exterior contractor, make sure they have a detailed contract that clearly states exactly what the job will entail. The scope of work is important since it will not allow for edits without a change order, and a good contractor will handle any concerns with grace.
A good siding company will have many years of experience in the field. They will have the knowledge necessary to ensure the quality of the finished product and the durability of the siding. They will also have the knowledge to help you choose the right material for your needs. There are several types of siding materials available, including wood, vinyl, metal, and fiber cement. Each type has its own pros and cons, but there are some basic tips that can help you choose the best siding material for your home.
Experienced siding companies are also certified in the installation of various types of siding. They should be able to provide you with options for materials, colors, and styles. They should be able to weigh the benefits and drawbacks of each type and provide you with a clear, detailed proposal detailing all the options. Oftentimes, the proposal will also include financing options, change orders, product samples, and more.
Experienced siding companies are able to complete a wide range of projects, from simple repairs to the installation of new siding. They should also be able to offer free estimates and detailed designs. Experienced siding companies also understand how to work with clients and will be able to address any concerns or questions they have.
When choosing a siding contractor, it is crucial to find one with a good reputation. This will allow you to feel comfortable doing business with them, and will also help you to differentiate them from fly-by-night companies. A company with a good reputation will be well-known and well-established in the community. This makes the decision to work with them even easier.
The level of service that each siding contractor offers is also important to look into, as will the level of craftsmanship. A company that uses substandard materials and workmanship will only look good initially, so you should pay close attention to the quality of their work. Make sure to choose a siding company that will work with your budget as well.
If you are thinking about having siding installed in your home, it's important to choose a reputable company. Look for a long track record and check online for testimonials and reviews. You should also ask for references if you have any. Look for companies that have earned awards and have a reputation in the community.
The level of service provided by siding companies is another important factor. The more established a company is, the more likely the customer will trust its work. Look for companies that are active in the community and join local chambers of commerce. This will help you distinguish reputable companies from fly-by-night companies.
Another way to judge the quality of work provided by siding companies is the level of warranty they offer. A reliable company will offer warranties to protect you against any mistakes made during installation. It's also essential to get an itemized bid, which lists all costs associated with the project. This type of document is more detailed than a standard bid.